Kunzum Pass
Kunzum Pass (Kunzum La), at an elevation of 4550 m (15000 ft), is a pass which connects the Kullu Valley and Lahaul Valley with the Spiti Valley of Himachal Pradesh.
The famous Chandratal 12-13 km trek starts from here, people who have visited Rohtang pass will realize, here is this high mountain pass which is not fun destination for weekend travelers. The road drive from Kaza – Losar to this place is not for armatures. Its also approachable from Manali via Rohtang Pass.
There is also temple famous in the region, which usually the case on Himalayas. Buddhist influence can be seen all around here and this region.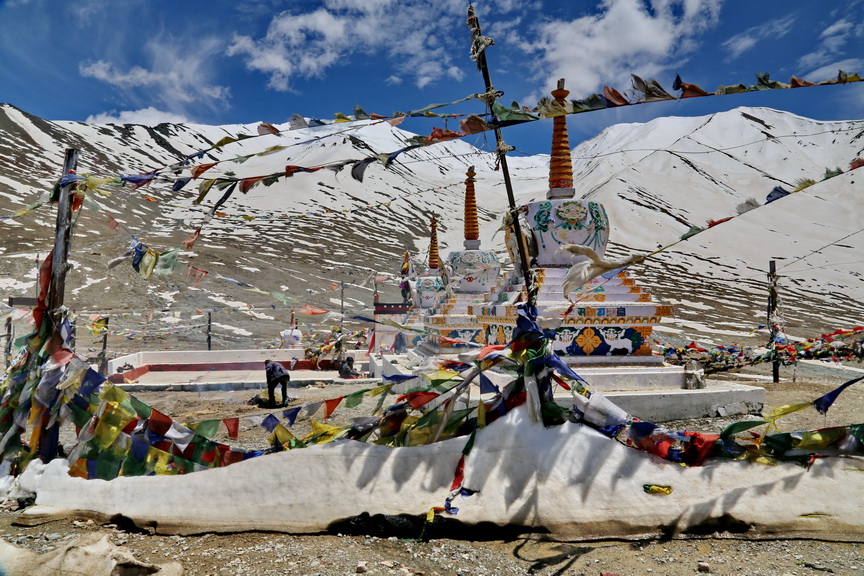 Here is one of the longest glaciers in the world Bara-Sigri and is approachable for 4-5 months from Losar side and 3-4 months from Rohtang Pass side. Its biting cold even in the month of June, which is probably the best time to be here.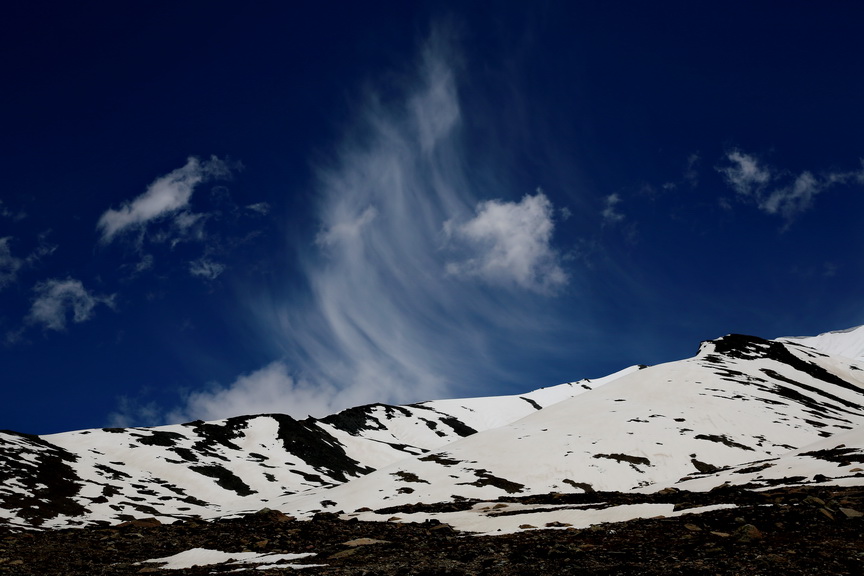 Share this: